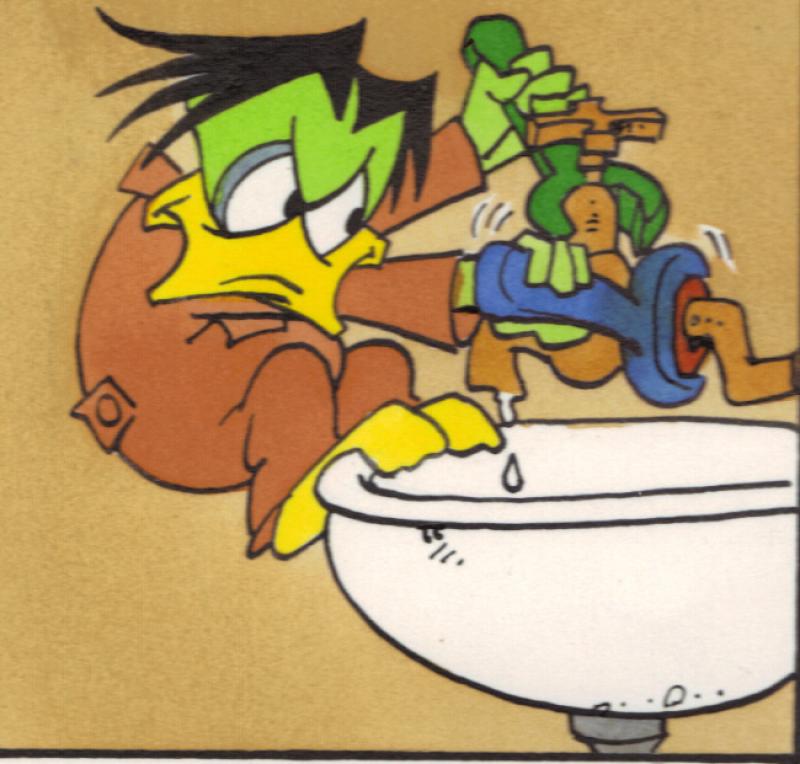 The answers to John's questions in the comment bit of Welcome blog seemed bit long to put there so here they are.
What were you doing just before ( working for Look-in )?  Beginning to make a living as an illustrator.
How did you come to meet Colin Shelbourn ? Touting around looking for work I called in at Look-in offices and met Colin who was then the art editor. I did  a cover.
Who did you get on well with at Look-in? After our visit to Liverpool to research The Beatles Angus Allan and I became regular drinking chums. Angus lived within walking distance of  my place and would drop round.  I guess we did talk about work but it often turned into a pub crawl.  Angus moving to France probably saved me from liver damage. Bill Titcombe and I got on later and I am still in touch with him. I met up with Harry North a few times then he moved to New York.
What did you enjoy working on?  For sheer fun Danger Mouse. Was never more conscious, through my infant daughter and her friends, of having an audience of children and I liked that. Also put lots of private and personal jokes into it.  The Beatles I  remember as being a development of my use of line-work and I found that satisfying.
Were any strips a bit of a chore?  Haircut 100. Just never felt comfortable with it's combination of  Celebrity Corner and Funny Folks format. 
Did you have a choice in what you did, Haircut 100 for example seemed an unusual choice to offer to you. I just did what Colin gave me.  If there was any rationale to what he chose for me I never figured it.  His choice of me for Danger Mouse was the biggest surprise.
Did you enjoy drawing in B&W or colour? Yes. If you mean which did I prefer colouring offered opportunities but I took most pride and pleasure in developing my line work.
Did either way have any particular difficulties?  It was what I did so No. Particularly after I had discovered soluble inks for colouring. Prior to that using water-colour paints I had to re-draw some of the black line. On decent board the ink will form a tiny wall which keeps the colour enclosed if it is floated on wet. And carefully.
Did you get to meet any of the stars that you drew? Only Michael Bentine - who I found a bit spooky in truth. This is an oft told tale but Joanna  Lumley offered to pose for me to take reference pictures for Sapphire and Steel but the editorial staff, without letting me know, told her it wasn't necessary. I still haven't forgiven them.
There is  an extended version of this on John's Look-in website.