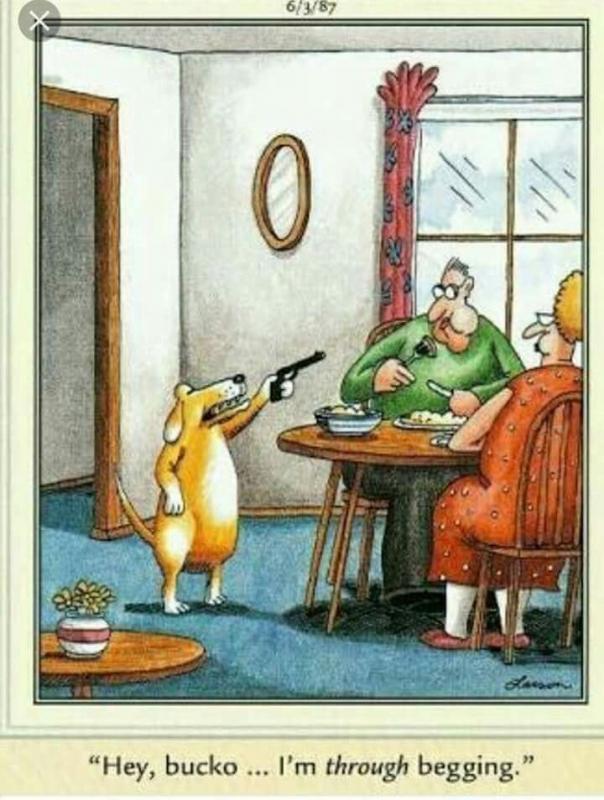 20/07/2020
Gary Larson's cartoon set 'The Far Side' was syndicated in almost 1,900 daily newspapers from 1980 to 1995. Larson retired The Far Side in 1995, citing "simple fatigue and a fear that if I continue for many more years my work will begin to suffer or at the very least ease into the Graveyard of Mediocre Cartoons".
Since 1999 Larson objected to his work being displayed on the internet.* used by fans and advertisers without his permission.
Recently a change of heart. On December 17, 2019, https://www.thefarside.com/ authorized by Larson, and dedicated to The Far Side cartoon series went live on the internet. Then on July 7, 2020, Larson released a new section of the Far Side website which debuted with some classic cartoons, doodles from Larson's sketchbooks, and a letter from the cartoonist. There is the promise of new work to come.
This is not as good as owing one or more of his 'Far Side' books but still  welcome.
*Only the one image here in acknowledgment of that.
Copyright acknowledged