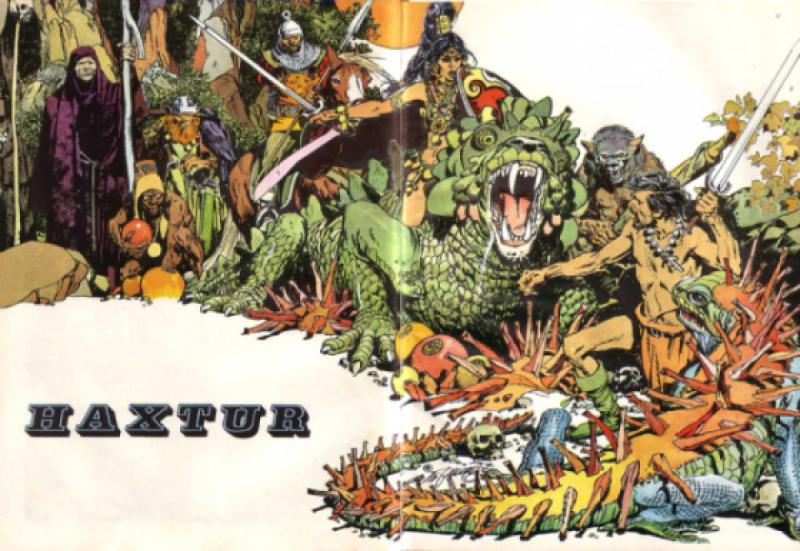 Victor de la Fuente, 12th April 1927 - 2nd July 2010
From northern Spain Víctor de la Fuente began work in comics in his teens at a studio in Madrid, moved to Chile where he worked in advertising before returning to comics. Returning to Spain he worked mainly for the British markets including Eagle, but more widely for War Picture Library, Battle Picture Library and Commando. Not being a war comic fan myself I met his work in the fantasy strips he created in the early seventies and from there got to know his western work.What I envied about his work was the energy and drama - dynamic figure work, bold line and clear narrative.
Winner of Yellow Kid award 1980, The Haxtur Award (named after his own character) 1987, presented grand prize of the Salón Interncional del Cómic 2006.