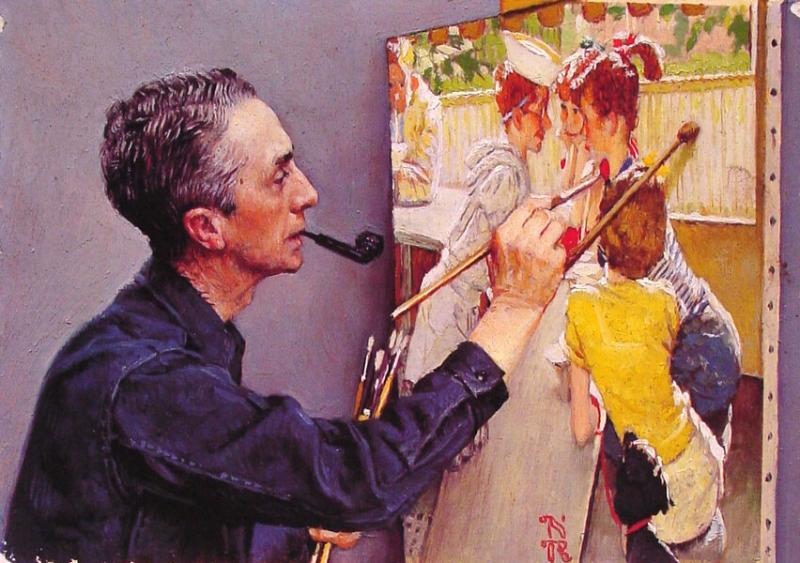 Norman Rockwell (1894-19780) was and probably still is the United States of America's best known illustrator. Dulwich Picture Gallery are presenting the first exhibition in the UK of his original works from 1916 into the 60s. His subject matter, daily life, small town America,  appeared largely on the covers of the Saturday Evening Post a US general interest magazine. Rockwell was one of those who created America's idea of itself with his illustrations of 'ordinary folk' and  his patriotic WW2 posters.
A good deal of the critical discussion of Rockwell has been political, calling his work conservative, anecdotal, populist, nostalgic and sentimental. It has also been described as  idealistic, mythic and heart-warming. No one has ever questioned his wonderful drawing and extraordinary technical genius.  
Norman Rockwell's America - Dulwich Picture Gallery, Gallery Road, Dulwich, London SE21 7AD until 27 March.
Sources;
Chambers Biographical Dictionary 2001 edition.
Wikipedia
Guardian 15th December
Iconic America - Tommy Hilfiger. Universe Publishing. 2007