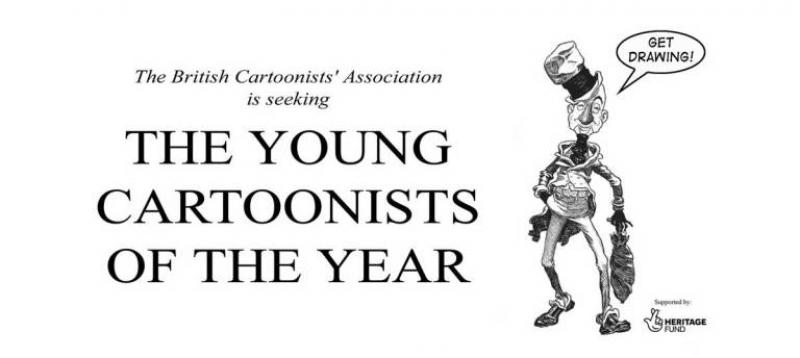 19/10/2020
The deadline is fast approaching to enter the British Cartoonists' Association Young Cartoonists of the Year Competition,
The competition, which has been running for 25 years, seeks entries in Under 30 and Under 18 categories and usually attracts thousands of entries.
Judges this year are cartoonists Martin Rowson, chairman of the BCA, cartoonist for The Guardian, Adams (The Evening Standard), Banx (The Financial Times), Steve Bell (The Guardian), Peter Brookes (The Times), Dave Brown (The Independent), Grizelda (The Spectator), Matt (The Daily Telegraph), Nick Newman (Private Eye), Paul Thomas (The Daily Mail), plus Ella Baron, the competition's Under 30 Winner, 2017, who's currently The Times Literary Supplement's cartoonist, graphic novelist Woodrow Phoenix, Comics Laureate Hannah Berry and Oliver Preston, Chairman of the Cartoon Museum.
Single panel cartoons are welcomed for submission for both the Under 30 and Under 18 categories. The closing date is the 23rd November 2020.
Only one cartoon may be submitted per entrant, in colour or black and white, drawn freehand to a maximum size of A4. Original artwork only. The judges' decision is final; please note, artwork cannot be returned.
• Send your entries to: The Young Cartoonist of the Year, The Cartoon Museum, 63 Wells Street, London W1T 3PT | For more information email: hello@cartoonmuseum.org